Kitchen Cabinet Installation Services in Frisco
Work with the Best Contractors in the Frisco Area to Get the Best Cabinets Designed and Installed in Your Dream Kitchen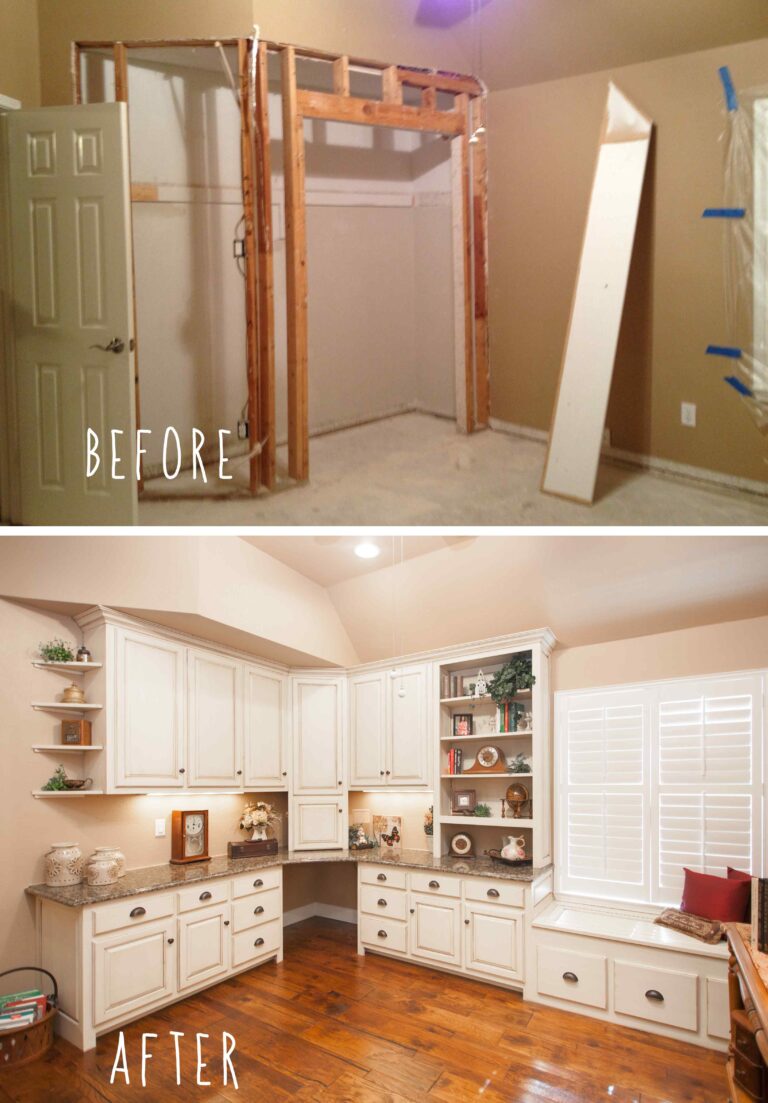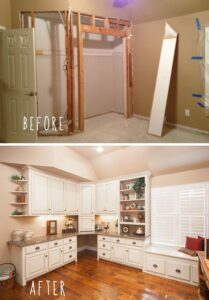 With your countertops, your cabinets are the central focus of your kitchen. The cabinet features and colors you choose make a major impact on the overall look and feel of your kitchen. For one, they're a great way to stay organized and make the most out of your storage space. You'd be surprised what a difference well-designed cabinets can make, especially when you compare to "cut and paste" projects, or even worse, particle board!
You simply can't cut corners if you want a high end, luxury kitchen remodel, and your cabinets are the foundation.
At Modern Blu, we only install solid wood cabinets that are high quality and built to last. We will not use production-grade or builder-grade cabinets. If that's what you're seeking, we're probably not the right fit for you.
Our customized design process will make sure your cabinetry fits properly with your desires for your dream kitchen. This way, your kitchen is styled to your liking, and you enjoy walking into the second most important room in your home every day.
We provide the following cabinetry options to help you get one step closer to the kitchen of your dreams:
Inset – Inset cabinets are a type of framed cabinet in which the doors and drawer front are "inset." This means they sit inside the door opening. An inset cabinet allows for a full view of the cabinet frame and minimal space between the various parts of the cabinet. If you love clean lines, inset cabinets might be the choice for you. Homeowners also love these cabinets because they allow the opportunity for personalization. You can add your own personal flair to inset cabinets, like moldings, trimmings, and other touches of style to elevate your space.
Louvered – Louvered cabinets are a unique option that can really make your kitchen stand out from the rest. They add the small details that can make the whole room pop. Louvered cabinets resemble horizontal stacked wood. Because of their spacious nature, they are particularly useful for those who need cabinets with ventilation. These cabinets provide superior air flow and can even be used to allow air to travel between rooms.
Wood (basic wood or distressed) – There is nothing quite like the beauty of walking into a room full of wood cabinets. Wood cabinets have a way of making you feel right at home, and they are sure to have the same impact on your guests. Wood cabinets are highly customizable, durable, and can even drive up the price of your home. At Modern Blu, we offer both basic wood and distressed wood, and we are happy to work with you to find the best fit for your kitchen.
Mirrored – When you think of adding a personal touch to your kitchen, you might not think of your actual reflection. Although you might think mirrors belong in the bathroom, they can actually bring an element of sophistication to your kitchen. Mirrors have the ability to make a room look bigger, so if you are interested in expanding the feel of your space, adding some mirrors to your cabinets could do the trick.
Metal – Although metal cabinets have traditionally been used in professional kitchens, they can be a good fit for the right home kitchen as well. Metal cabinets are perfect for homeowners who want to bring an urban feel to their kitchen. We love the contrast that combining metal with wood elements and other materials provides. Furthermore, metal is durable and highly resistant to corrosion and other issues.
Shutter style – Shutter style cabinets are exactly what the name suggests – cabinets that are made up of charming shutters. These can be similar to louvered cabinets in the sense that some of them are made up of angled slats, but one of the main differences between shutter style and louvered cabinets is that louvered cabinets are designed to optimize airflow, which is not necessarily the case for shutter style cabinets. Shutter style cabinets also come in a variety of colors, textures, and patterns, so they can be highly personalized to your taste.
Shaker – If this is your first kitchen renovation, you might not have heard of "shaker cabinets" before, but you have probably seen them. Shaker kitchen cabinets are one of the most popular cabinet styles. They have a five-piece door and a recessed center panel. You can pick the style of shaker cabinets that complements your kitchen and your taste. Some homeowners might opt for a simple, clean style of cabinet, while others might choose cabinets with more decorative designs.
Glass front – If you have been itching to put your fine china on display, then cabinets with a glass front might be the best option for you! Not only do glass front cabinets give you a chance to show off your fine china and other décor, but they are also a great way to brighten up your kitchen. Because glass creates an illusion of depth, it can actually make your kitchen look bigger as well. These qualities are further enhanced by placing the glass front cabinet near a window, which will facilitate light and increase the reflective effect.
Beadboard – Beadboard cabinets look like vertical slats of wood that are placed together on their long side. The wooden slats are usually around 2.5 inches wide with a tongue on one side and groove on the other side. They are called beadboard cabinets because of the fact that when the pieces are fastened together, it forms a bead between them. Although these cabinets are traditionally found in cottage style homes, they can serve as a great way to add an element of coziness to any kitchen.
Flat panel – Flat panel doors, also called "slab" cabinet doors, are perfect for the mid-century modern style kitchen. They have always had a traditional appeal, but with the popularity of mid-century modern styles, they have come to embody a modern twist as well. Flat panels are also ideal for homeowners who prefer a minimalist design, and they can be customized with colors that fit your vision. These panels are sleek, easy to maintain, and highly functional.
Plywood – Plywood cabinets are composed of strips or veneers of wood that are cross laminated to form a panel. It is a sturdy material made from compressed wood sheets that are covered with a veneer. This material is perfect for homeowners who want their kitchen to have large upper cabinets that hang from a soffit, which is the part of the ceiling that is built lower than the areas around it. Plywood is durable and holds up well against the outside environment. If you plan to have your cabinets for a long time, plywood might be a good option for you. This material also tends to be moisture resistant, meaning it can maintain its quality and function with minimal water exposure.
Natural or unfinished  – If you are looking for an authentic yet polished feel for your kitchen, natural or unfinished cabinets might be the best choice for you. Natural or unfinished cabinets are made from wood and are left in their natural state. Unlike other styles of cabinetry, they do not have stain, varnish, or paint treatments. You can leave them in this form, or we can work with you to find the best treatment style for your kitchen. Natural or unfinished cabinets give homeowners the power to decide how their kitchen will look and customize it to their taste.
Raised panel – When you picture cabinetry, "raised panel" cabinets are probably what come to mind. Although they are typically associated with more formal kitchens, they are a very traditional style choice. Raised panel cabinets have a center panel and an outer rim. The center panel is carved or raised in the middle, and then slopes backward to the edges. One of the best features of raised panel cabinets is that it accentuates light and shadows on the cabinet doors, which adds an element of dimension to any kitchen.
To learn more about our cabinet installation services in Frisco and Little Elm, call Modern Blu at 469-546-7636 or contact us here to schedule your Free Consultation.