Commercial Roofing Contractors in Dallas and Fort Worth
Modern Blu provides expert roofing services to businesses throughout Dallas, Fort Worth, and the surrounding areas. As a full-service construction company, we understand the complexities of commercial roofing projects. We consider every detail and produce exceptional results, and are happy to offer in-person estimates and same-day appointments to determine exactly how our team can help.
Modern Blu offers a Comprehensive Range of Services
Modern Blu is the best choice when it comes to selecting a roofing contractor. Whether you need to schedule your annual roof inspection or you want a roof replacement, you deserve to work with the best. At Modern Blu, we strive to provide our customers with the wide range of roofing and exterior services that they need.
Our range of services includes:
Roof repairs and replacement
New roof installation
Routine roofing maintenance
Siding services, including windows and doors
Not only do we offer our customers the best services, but we only use the best materials. All of our roofing contractors are well-versed in all types of roofing and siding, and we can help you select the products and services that suit your needs, design style, and budget. When you're ready for business roofing services, call Modern Blu. We are ready to help.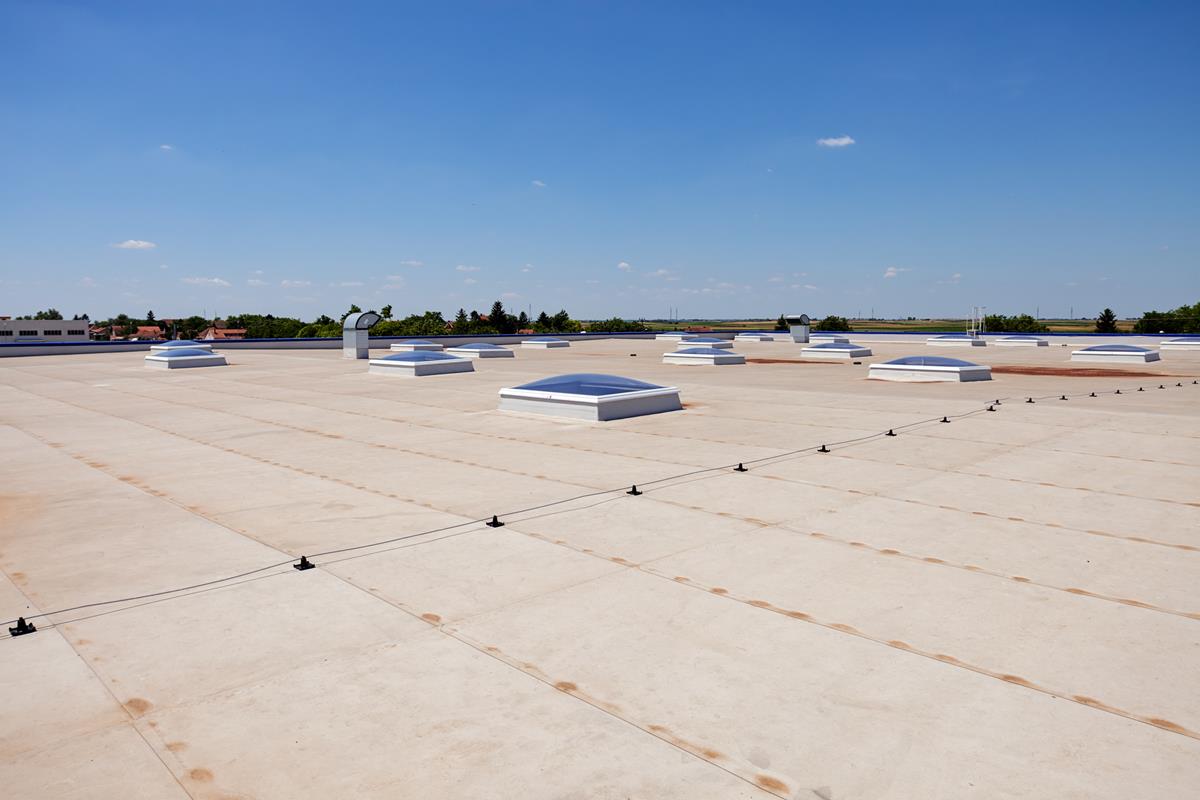 Repair or Replace your Commercial Roof: Which Do You Need?
When dealing with a roofing issue, it can be difficult to know whether you need repairs or if you're better off replacing your roof. Modern Blu is your go-to expert when it comes to roof repairs and roof replacements. Our experienced roofers will inspect your roof system thoroughly, identifying the source of your problems, and providing you with all your repair and replacement options.
You may want to replace your roof if:
There is damage to your existing roof or your roof is in very poor condition
You want to upgrade your roof to a different style or material
Your existing roof has reached the end of its lifespan (around 20 years for asphalt roofs)
Repairs will not resolve your issues
The cost of repairs exceeds the cost of a replacement